If you are a bookstore and you love my pins, you can get 300€ + Free shipping on your first purchase.
I'm Judy Kaufmann, a Barcelona-based illustrator.
As I love reading, I thought about how I can create a product that sells in bookstores,
so I decide to make a bunch of illustrated pins of classic and modern books, writers,
singers, and artists that become perfect products for people who love reading, music,
and arts.
How can you benefit from 300€ on your purchase?
Throughout the month of
June, stores that have never purchased through Ankorstore, a platform for stores where to buy in bulk, have the opportunity to enter my catalog and with the code below, redeem the promotion of 300€ free on purchases they are offering.
Yes, just as you hear it :)

So, your first purchase, will be totally free, having €300 to spend + free shipping.
Just go to my Ankorstore page, where you will find the available catalog of my products: https://es.ankorstore.com/brand/judy-kaufmann-20741

At the end of the order, add the following code: LIFT-85FMXCAV to get the 300€ and the free shipping for your bookstore.

Hurry! The offer lasts only for the month of June.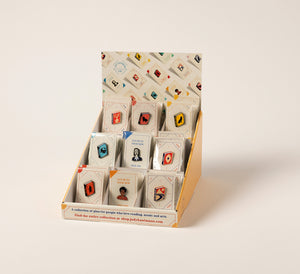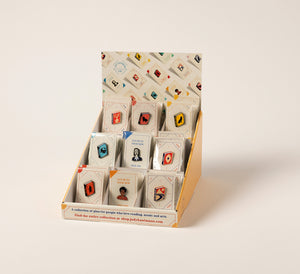 Contact Me For More Info:
If you need more information, please don't hesitate to write me at hello@judykaufmann.com.